---
In Loving memory of Dr. Richard R. Williams
February 12, 1936 – February 5, 2014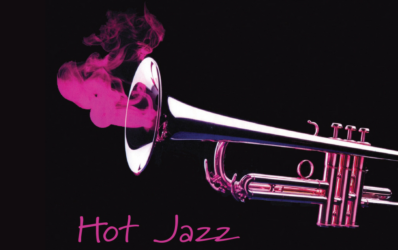 ---
Personal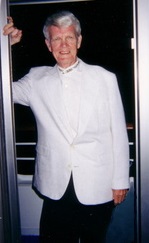 Richard R. Williams was born at home during a snow storm in Vincennes, IN to William and Mamie (Vinson). While enjoying a winter's night fireside at home, he died suddenly from a brain aneurysm. In between, he had a rich (and sometimes poor!) diverse life. He left home at 17 to join road bands and play his trumpet with such jazz greats as Blue Baron, Tommy Dorsey and The Ray Anthony Orchestra. He then joined the Army where they wanted him for officer training. He re-worked that into playing his trumpet in the band and then composing for and directing the Army band which included an appearance on the Ed Sullivan show. He never became an officer but he was always a gentleman.
He earned his Doctorate in Philosophy with equivalent minors in Russian, Economics and Political Science in 1969. A professor was said to have drank martinis all night while wading through the dissertation and had no questions for him during the oral review. He was a Psychologist who by his own person had patients readily trusting him with their deepest pain.
Richard became interested in self-regulation but always with more emphasis on developing the Self in its deepest sense, never to be regulated, except in the service of its own individuation. He was influenced by meaningful and remarkable encounters that helped shape his life including mentors and teachers as Elmer Green (grandfather of biofeedback), Allan Watts, and Joseph Campbell. He was shaped and formed by his mentors and the people he worked with. They touched his life and he, theirs.
---
The sharing of movement from trauma and recovery to health and recovery was a process of treatment which nurtured countless lives in remarkable ways through his last day. You would be lucky to have known him. He loved knowing you. His office was his 'man cave'. He was devoted to his path of Holistic Health at home, in relationships and work. He was restless, searching and inquiring. He was a remarkable man with extraordinary gifts of creativity, insight and the ability to widen or narrow the focus with a few words. Folks have called him 'Dr. Trumpet', 'a true Healer', 'more of a friend and teacher than therapist' 'my granddaddy is from Planet 51', 'I love my daddy more than anyone in the world'.
He was proud of his family and enjoyed grilling out for them, second guessing sport coach decisions with his son and having meaningful talks with his daughter and grandchildren. Love and laughter came easy. His secret peanut sauce and grilled salmon were always a hit. Easter egg hunts and deviled eggs were a must. Christmas Eve always included a fun and elegant dinner.
Richard was a man whose personal qualities deserve far more mention than his professional accomplishments. His integrity, loyalty, intellect, and easy going nature helped define him as an individual and all of the relationships he had. His wit, woven with music, was dry and quick. It made you think before you laughed. He loved silly toys and making up songs and poems that delighted his family.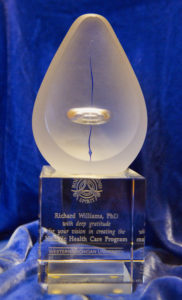 ---
He loved being home in a structure where the interior and exterior spaces are integrated. He loved sitting on the deck, deep in thought, observing nature; often with a cigar and cognac in one hand and his chin in the other. A legacy and enduring message he leaves in us is "Who you are is more important than what you do".
Preceded in death by his parents and first wife Karen (Tanner), Richard is survived by his son Eric (Teri) and grandchildren Stefan and Carson, his daughter, Carolina Liana Williams Carr, brother's Dale, Carl, Jay, many nieces and nephews and the love of his life, Patricia.
Richard and Patricia were each other's North, South, East and West. They were each other's work week and Sunday rest.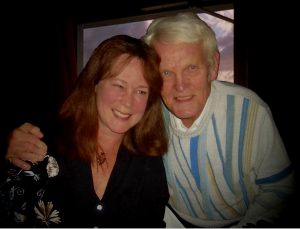 ---
"Richard was a man whose personal qualities deserve far more mention than his professional accomplishments."
---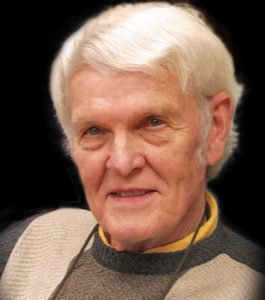 Professional
Dr. Richard R. Williams, Ph.D. was recognized as a pioneer in the field of Biofeedback and Neurofeedback. In 1975 he established the first University-based clinical and research center in the Midwest for the promotion of self-regulation studies at Western Michigan University.
Other career milestones include:
Founding President of the Biofeedback Society of Michigan.

Conceiving and Founding the Integrative Holistic Health and Wellness at Western Michigan University, Kalamazoo, MI. 1982.

Founding and Director of the Cancer Counseling Program at Borgess Medical Center's Midwest Oncology Center, Kalamazoo, MI. 1977 – 1981.

Associate Professor of Health and Human Services at Western Michigan University, Kalamazoo, MI 1970 – 1982.

Founding and Directing the Institute for Holistic Medicine at Borgess Medical Center 1979 – 1982.

Founding his own clinic, Health Psychology, in 1982 and co-founding A.D.H.D. Institute in Kalamazoo, MI, with his clinical partner, Patrica, in 1996.

Board Certification in both General Biofeedback and Neurofeedback.

Developed graphing and training software for professional healthcare providers of Neurofeedback.

He practiced at his clinic along with his wife and clinical partner, Patricia R. Williams, who continues 

at 

the practice.
Dr. Williams was a member of:
American Psychological Association

Association for Applied Psychophysiology and Biofeedback

International Society of Neuronal Regulation

Biofeedback Certification Institute of America

EEG Info

National register of Healthcare Providers
---
Copyright© 2018 Health Psychology & ADD Institute • All Rights Reserved